Pumps and People in Four Parts, Part 4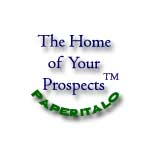 Hey Jim, Don't start at the biggest pump after the fan pump, start

at

the fan pump. New fluid modeled pump designs offer higher efficiency for fan pumps too, saving power or debottlenecking the PM approach flow.
Andritz's new higher efficiency fan pump designs can often keep a mill from changing motor sizes on PM upgrades and expansions.
Direct connecting cleaners and screens takes advantage of complementary system operating pressure requirements to save on process pumping too.
Ok, Richard, we'll let you slip that little free advertisement in there, but you owe me!
****
Have a comment? Send your email to jthompson@taii.com. Unless you tell us otherwise, we will assume we can use your name if we publish your letter.
Remember, if you please, to let your suppliers know you read Nip Impressions!
---
 Related Articles:
---