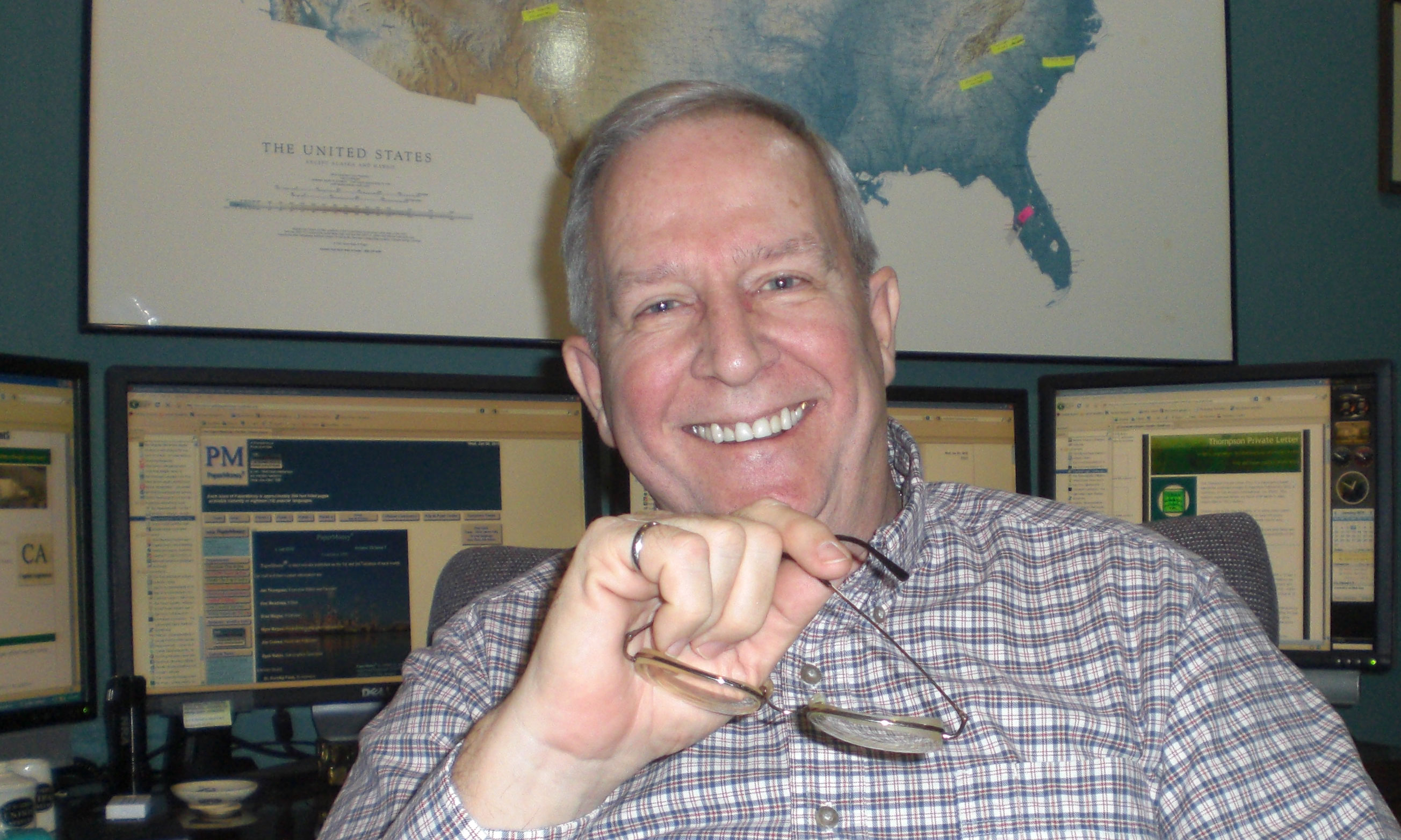 In the mid 1970's, I was on a business trip to California. The purpose was to inspect some machinery my employer was having built in a shop outside Modesto. Privately owned, but making excellent equipment, we dealt with this company. Walking into their small lobby, there was a display shelf loaded with literature for the "John Birch Society." What had induced this company to prominently display this highly controversial material was a set of laws enacted by the US Federal Government some years before: OSHA (the Occupational Safety and Health Act). The contention of this business owner and other small business owners of similar thinking was simple: in accordance with the US Constitution, government employees seeking entrance to private property (in this case, their business) needed a search warrant specifically stating the purpose of the visit and the violations of law they expected to find.

In the US, since about 1970, large corporations have attempted to appease government intrusion in matters of environment, worker health and safety and so forth by inviting the government inspectors in and showing them around. It was commonly believed that cooperation, not confrontation, was the better way to deal with this new world order. In other countries, like approaches were taken to similar laws.

In the 1980's, the US Department of Energy and others began passing out research monies to industries and universities with the admirable objective of improving our processes and making them more efficient, from an energy use standpoint. The result of this was a decline in industry funded research and a realignment towards government goals. On an individual basis, this turned bright researchers and thought leaders, some of questionable value, into government funding proposal writers. Since government funded research seldom has accountability, these entities and persons became focused on achieving funding for next year, unaccountable for this year's projects and results. Adding to this mess has been a recent concept called "Open Innovation." It touts sharing "precompetitive research" which further fuels the government largess. What the heck is "precompetitive research"? I consider every idea I have to be competitive and do not see any way it benefits me to share them, except with a price tag attached (as a creative person I have also noticed the non-creative are always anxious for me to share my ideas, but they almost never want to pay for them).


Treating government research funding as a fresh source has led to researchers churning mush*. Neither have been good for industry, especially our industry. Treating regulators as friends has only led to more regulation.


Recently, there have been a number of studies suggesting biofuels may increase, not decrease, global warming. It is beyond the scope this week to argue anything about global warming, but almost anyone can see that such a finding is going to shut down biofuel production. In fact, some are saying if this is the case, we might as well burn coal--it is far more economical. Suddenly it is recognized that carbon dioxide produced in the biofuels production/consumption chain is no different than carbon dioxide produced in the coal production/consumption chain and if there are four hundred plus years of coal reserves, burn coal. It looks like we may have wasted time, talent and money on a product whose future is being decided by politics.

And this points to the problem--when one takes money from the politicians, one in effect becomes a political appointee. The problem with this is the political winds blow different ways at different times. The laws of economics are not in play, as they should be in business, but instead we find ourselves at the whim of political popularity. And it makes no difference if you support conservatives or liberals, political winds change for both. There is absolutely no long term certainty in government funding or subsidies.

But back to appeasement for a moment. Our collective policy of appeasement has been shown to be as effective as Neville Chamberlain's famous trip to Germany in 1938. It has gotten us nothing, except more intrusion and regulations that now border on the silly.

In a related vein, virgin pulp producers and paper manufacturers using this pulp are being forced to expend much treasure to have their products certified as coming from sustainable forests. They are having to do this not once, but two or three times, because certain interests groups do not recognize other interests' groups certifications. Essentially they are being held hostage. Governments are strangely silent on this, apparently refusing to stand by their own industries (fortunately, it looks like in a few years an instrument may come along to scientifically solve this problem and eliminate this costs).

We are a worldwide industry. This means the business is going to go where the competition allows it to go (except when politicians impose ruinous tariffs). It thus becomes a vital interest to all companies in our industry worldwide to do all they can to become as competitive as possible while maintaining a reasonable social responsibility effort. This means challenging regulators, in the halls of legislatures and at the mill gates. This further means weaning ourselves from government research moneys and taking over accountability for our own future direction. Without this approach, the decline will continue slowly and prospects of a bright future will dim perceptibly.

In our survey this week, we are asking what topics you would like to see us cover in Nip Impressions between now and the end of the year. You can take it here.


For safety this week, one local government service of vital interest to us all is the fire and rescue departments in our local area. When was the last time you had them out and, alternatively, visited their facilities? Be safe and we will talk next week.

*At 3:50 pm EDT, 10 minutes before Nip Impressions was to publish, the gem linked below dropped into my lap. For the last couple of months, University of Georgia researchers have been putting out updates on the oil spill in the Gulf of Mexico. I couldn't figure out why they were so interested in showing their expertise on this subject. It is all so clear now--money. To study irises. Thank you, UGA, for so serendipitously making my point this week with minutes to spare. You can look at this nonsense here.


Want to see the column earlier on Thursday? Follow me on twitter here. They are usually posted around noon US Eastern Time.