Pumps and People in Four Parts, Part 3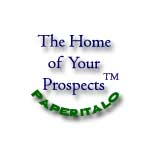 Jim:
Interesting comments about pumps and papermills, but I mostly wanted to comment about the excellent safety comment this week about pump guards--great observation that I think is a helpful way to keep people thinking about safety issues...
****
Have a comment? Send your email to jthompson@taii.com. Unless you tell us otherwise, we will assume we can use your name if we publish your letter.
Remember, if you please, to let your suppliers know you read Nip Impressions!
---
 Related Articles:
---