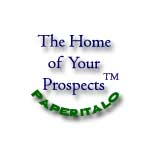 Dear Readers:

In our "What do you think?" quiz last week, we asked respondents this question:

"What busywork do you see occurring in your workplace. It could be physical paper shuffling, electronic paper shuffling or ? ?"

We received many responses, here is a sampling in their own words, misspellings and all:

I work for an automation company, we travel extensively. We are required to get approval for all international travel (of which I have at least one per month). This involves an email to the boss with proposed trip and estimated costs. Then, once the reservation is made through our travel agency, our boss has to go to a website and check a box that the trip is approved. Then, the trip goes to the agency's international department for review. Only then, will the ticket be issued.

daily reports, travel reports, environmental reports,storeroom issue reports,expense reports,purchase requests,daily meetings

physical paper shuffle endless CC:

Time keeping; ADP is contracted to "cut checks and manage payroll". All weekly time cards went to one clerk who put data by employee onto a spreadsheet tha she used to consolidate with attendance data. She passed this sheet to another clerk who lifted the week's payroll information, put it in a form suitable to ADP, and transferred it to them by e-mail. ADP enetered that data into their payroll program. A summary of each check to be paid was calculated by ADP and returned to clerk #2 for review and approval to print the check stubs, since only direct deposit was offerred. ADP offerred to combine attendance/payroll and to set up access so clerk #1 could input directlty to them and allow clerk #2 electronic access for review/approval. This was not accepted due to concerns with having "confidentia" company info on an external database! It was discovered that the company's "SAP-like" enterprise management system installed 7 years eariler included an attendance/payroll management module that was never tried, tested, or evaluated. I was told that Acctng and MIS didn't see that the effort was worthwhile since both of the clerks had to be retained due to other "critical" job functions.

At the beginning of very month the financial officers at each mill-site create a "mid-month forecast" of what the profitability for that month will be. The entire first week of the following month is then spent juggling the numbers as best they can to report a profit figure that meets or beats the mid-month forecast. This is classic "tampering" as Dr. Deming would say. I have plotted the data of the past 3 1/2 years of the variance between mid-month forecast and the "actual" for each mill on a Control Chart and found that in each case the variance is stable and predictable within the control limits. The controllers are above and below the average variance about half the time each, and the average is within 0.5 - 1.0% of total revenue. However, they are asked to explain the negative variances in great detail. This is a total waste of time and effort. The "system" is in statistical control and needs to be changed. The variances are showing only "common cause variation."

#1 - Forms to do anything from creating a new product to requesting a sample. All have to be in a form and channelled through Europe to get it done...often with at least 1 day delay. #2 - Expense reports. They have us glueing/taping our actual receipts for EVERY expense...and printing the report...then having clerks review each report (we are 2,000 employee corporation). Sure they may save $5 hear and $0.66 there by "catching" those who miscalculated...but compared to the salary of a clerk??? Not to mention my salary of a 1 hour to "play Arts and Crafts" to tape the receipts from a month's worth of travel.

Worse, Jim, we are dealing with the state regarding benefits for our grandchildren whom we happen to be raising at the moment. Here's the rub.. the state with it's infinite array of computing technology has yet to allow the department in suite a to talk to the one in suite b, sooo.. even though you fill out the information on the computer in the common lobby, applying for say child care assistance and medical benefits at the same agency requires one to sit at the computer and apply separately for each even though you are inputting the same information... and when those benefits run out in 90 days, there is no accessing the file and saying renew...you guessed it.. you have to start from scratch...

***

Hi Jim!

Your column this week reminds me of when I became Technical Director at a mill in Maine in the early 90's. When I started work, a secretary explained to me that every month I was supposed to put out a 50+ page summary of the previous month's quality data. She would gather the data together and I was to review the data, write explanations, and send out the report to about 30 people in the mill. This took a total of about 12 person-hours every month and had been going on for many years.

After about two months, I decided to stop sending out that report. The secretary was upset because she thought I was trying to eliminate her union job. Anyway, we stopped sending the report out and waited...and waited...and waited. There was no reaction! Not one single person ever called or e-mailed me because they needed the report! After about 6 months, I mentioned the report during a daily production meeting (Daily production meetings are another story!). Many who attended that meeting had been former recipients of the quality summary report. Nobody could even remember the report to which I was referring! Imagine the time, effort, and money wasted over the years. We must learn to seek out and kill non-value-added work!!!

Steve Moore
Rhinelander, Wisconsin
USA

---

Steve, I always have a bit of amusement (kept to myself) when people tell me how busy they are these days due to cutbacks in staff. I have been hearing this complain/excuse for at least 25 years. My amusement comes from my perception that most people are wrapped up in mindless junk such as that you described here. A little thinking and challenging on their part would free up some time, or perhaps their attitude is really like that of the secretary you mentioned?

Jim

###

Have a comment? Send your email to jthompson@taii.com. Unless you tell us otherwise, we will assume we can use your name if we publish your letter.


Remember, if you please, to let your suppliers know you read Nip Impressions!