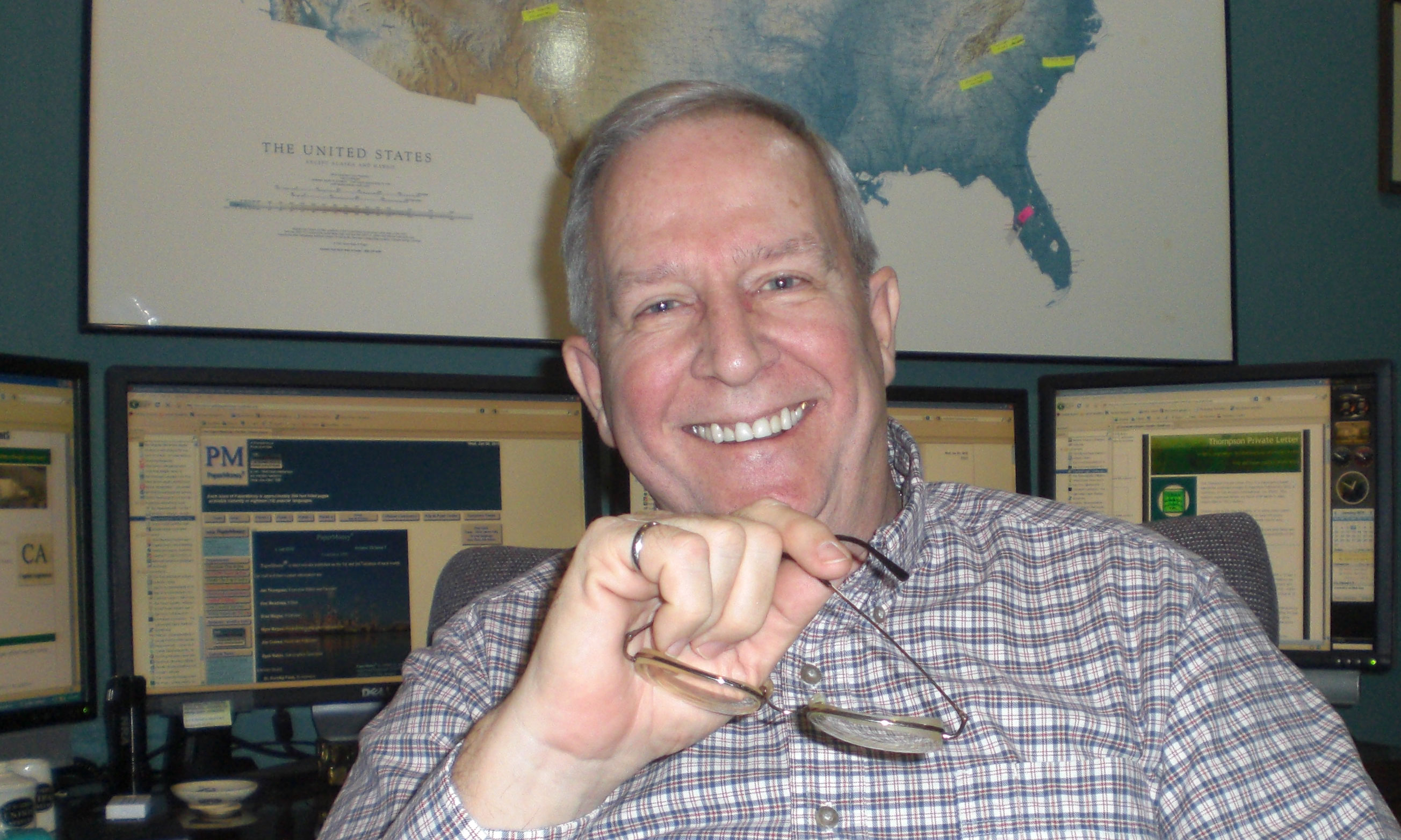 Last week, we talked about your new pump prior to its arrival on your site. This week we'll consider matters pertinent when it takes up residency in your mill.

Volumes enough to fill a small library, and seminars in length to last a year if stretched end-to-end, have been prepared and delivered on the subject of pumps. My first recollection of efforts along these lines in my career (and I had already been specifying and selecting pumps for five years by then) was when a young co-worker and I produced and "starred" in a video on Net Positive Suction Head (NPSH) considerations (elevation changes, and/or pipe, fitting and valve friction losses). We created this for internal training at that soap company in Cincinnati. This was far enough back into the dark ages to be before common video tapes. We were required to go to a studio and have professional videographers film the discourse. They dressed us up in lab coats (so we would look smart and credible) and we worked from flip charts. All very high tech for 1975.

Most pumps experience shortened life due to poor installation or maintenance. Common wisdom is that you mount a pump on a heavy concrete base so that it will not move. It is important, however, that it have a flat and stable mounting surface in order to maintain alignment between the pump and motor. I tell you how to build a stable and flat structure in Appendix II, page 67 of "The Lazy Project Engineer's Path to Excellence". Get the thing solidly mounted and properly aligned and you have won over half the battle of longevity.

Other life shorteners include slamming valves open and shut, either manually or automatically, and abrasive fluids eroding the insides of the pump. Abrasive fluids per se are unusual in the normal pulp or paper mill but cavitation, or abrasion by air bubbles, is not so unusual and is related to the aforementioned NPSH problem. You will notice this if you walk by a pump and it sounds like it is pumping gravel (I suspect this condition is not often caught in this manner any longer due to the requirement to wear ear plugs). Such a condition needs a thorough static and dynamic system study by a competent piping design engineer. As an aside, I was once sent as a sacrificial lamb to Grande Prairie, Alberta, to solve a black liquor cavitation problem on the 23rd of December during startup. I didn't know what I was doing and I didn't solve the problem. However, the trip did stop the screaming for help my boss was receiving until January when he could send a competent person. Yes, one might call my experience a political trip and many such trips have been made throughout industry on behalf of pumps.

If you solve these problems, I can only think of two other matters, if not attended to, that shorten pump life. One is the packing gland adjustments. If you have old-fashioned packing glands, you should know that they are working correctly when they weep a little fluid. If they are tightened down to the point no fluid leaks, they will quickly score the pump shaft, requiring it to be rebuilt or replaced. Modern mechanical seals, if installed correctly, eliminate this problem.

The other problem is lubrication. Follow the bearing and pump manufacturers' collective recommendations. If possible, install automatic oilers and remote monitoring. In the old days, workers called "oilers" made rounds and oiled the pumps. If they were in a difficult spot with lousy ambient air conditions (too hot, too cold), you can be certain they were not oiled according to the specifications. Brightly lit, easily accessed pumps receive proper attention, all others do not.

There is one other condition which can cause problems, but if it occurs, you should just take the perpetrator out and shoot them. This is a condition where, due to poor pipe hanger placement or improper analysis of expansion and/or contraction, the pump flanges are forced into a mechanical strain condition, causing them to crack or break. This is due to either poor design or neglecting to consider the weight of the fluid in the pipe (applicable and considerable on piping of 6" bore or higher). Again, just shoot the guilty party--they are incompetent.

We are asking about your mill's use of mechanical seals on pumps in this week's survey. You can take it here.

For safety this week, let us consider what might happen if a pump fails catastrophically. Have you audited all the pumps on your site for this condition? A catastrophic failure could spew corrosive (acid or alkaline), hot fluid on employees and send broken parts into the room with the speed of bullets.

Be safe and we will talk next week.



Want to see the column earlier on Thursday? Follow me on twitter here. They are usually posted around noon US Eastern Time.