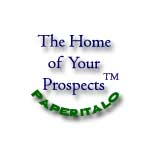 Dear Readers:

Here are the comments on this subject our weekly quiz generated. Please go to "What do you think?" to see the numbers.

Comments on the question: "Does your facility have reserved parking for anyone other than the handicap, customers and honorees (those that have done something like win a safety award?)

-We used to have 6 garages for the top manager's cars. These were done away with 10+ years ago.
-General parking for all employees in the lot on a first-come basis. If you want a parking spot close to the mill, come early. Reserved parking for customers and honourees only.
-Our mill provides designated parking for the contracted security company personnel who use a mill owned vehicle.
-Company owned vehicles (2) have their own spots. Makes them easy to find when someone takes a trip in them!

Comments on the question: "Through location, or other subtle hints, is it clear at your facility that employees considered below a certain status are not welcome in the 'executive enclave'?"

-Anyone can enter the 'enclave' and speak with the General Manager

Comments on the question: "Are there any unique ways the executive level at your site says they are 'special, stay away'?"

-No, quite the contrary. Our executives get out on the floor and are actually knowledgeable about our processes.
-very few, if any visits to the operating departments. Very little, if any discussion of issues of the day in the main morning meeting, usual reserved for discussion in the meeting after the meeting that the dept. mgrs have.
-Have meetings only inclusive and not share output -Personal secretaries/admin. assistants
-Their offices are away from the manufacturing area. Their offices are along the river.
-1 Closed doors 2 Not answering phone calls nor returning them 3 Catered lunches for top execs, only 4 First class travel for top execs, coach for the rest of us 5 All "contests" are "won" by company family members 6 Screaming at subordinates 7 So disengaged, failure to recognize internal sabotage.

Wow!

Thank you for your input.

Jim

***

Jim:

Jim,

Pretty good insight into the problems with today's leaders. Perhaps you can weave it into your vocal comments at dinner about horses being dumb. Seems that you could draw a parallel between horses, general voting populace and a lot of papermill workers. Looks like they all carry a heavy load because someone yokes them up, convinces them that it is the right thing to do, gives them something that they are convinced is their right and will never see it coming when the feedbag runs low. Capitalism makes things, socialism takes things away to give back a portion. Seems that the socialist leaders never have any wants unfulfilled.

Mike Higgins
St. Petersburg, Florida
USA

---

Now you have done it, Mike. I was trying to stay away from politics, and additionally, you now have me in trouble with the horse crowd!

Jim

***

Hi, Jim:

A few thoughts:

1. Those who can, do; those who can't, teach.
2. We've discussed before the managers who do not manage by walking around.
3. I've never expected politicians to know how things get done in the real world. Most start out as an aide right out of college.
4. I know of no big, complicated companies that had a CEO who really knew the business. I'm not sure it can be done. Some are better than others.

George Mead
Wisconsin Rapids, Wisconsin

USA

***

My boss' boss, who did not have a degree (who? well, both of them, or is that neither of them?...) anyway, the boss of my boss used to read my reports and then email me questions. He once asked regarding a control room progress report "what is a plasma discharge screen?" so I emailed a sales ad from Best Buy (I thought he may want one to watch the Packers play that weekend).

Larry Wells
Atlanta, Georgia
USA

***

I believe your were born to write this article.

Joe Broz
Washington
USA

###

Have a comment? Send your email to jthompson@taii.com. Unless you tell us otherwise, we will assume we can use your name if we publish your letter.


Remember, if you please, to let your suppliers know you read Nip Impressions!