Comments on "Tech Changes Affecting Your Career Now, part 2 of 3"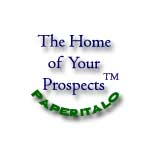 Jim,

All I can say to this article is "Amen." I cannot begin to tell you how many hundreds of times I have been troubleshooting equipment, standing in front of the piece of equipment and I cannot get in touch with the Control Room over the radio because others are cutting in with their own issues – think startup after a maintenance down. About 10 years ago, I hoped for some sort of wrist computer (think the movie "Predator") that I could use to communicate with the DCS. Start, stop, valve position, automatic, manual, process variables, all of these are critical pieces of information to have in my hand would be a Godsend.

I think we have only one real obstacle…. We are talking about electronics and working in the field in a paper mill. I have yet to find a phone or a phone cover that will last after a direct hit by a water hose. That would be the next leap in technology.

Just my two cents,

Andrew Hansen
Conyers, Georgia
USA

***

Dear Jim

Interesting thoughts

Re "Of course, the next step after that is to be able to use your phone to control processes. This may be a bit more ticklish and needs to be thought through, but it may actually reverse the trend of the last couple of decades of putting operators in a control room."

We already do this in our music production as it allows one person to engineer sound from anywhere in the room…very useful when setting up PA in a hurry…of course it comes down to robustness/safety of control lines and consequences of failure

I see a big role for mobile techs and social media in assisting creating/facilitating safety cultures …I'm hoping to talk my org into running a trial on this…very do-able…be interesting to see if/ how the workplace responds

The innovation time in ICT is ~2weeks [or less]…probably 10 years for materials and engineering

Cheers,

Richard Helmer
CSIRO
Australia

PS: in passing I'm working on some techs that are useful for monitoring work-place health and activities of employees…if you know any co.s wanting to trial some stuff let me know.

---

If you want to get in touch with Richard, send me an email at jthompson@taii.com and I'll pass it along.

Jim

***

Jim

...One of the benefits of the central control room was the ability to glance around at the panels (or at 4 or more computer screens) and get a "feel" for how things are going. Not sure how that is going to sort out if the controls are on a cell phone. Hey, how about three or four industrial strength IPads with custom control apps?

Gene Canavan
Prattville, Alabama
USA

###

Have a comment? Send your email to jthompson@taii.com. Unless you tell us otherwise, we will assume we can use your name if we publish your letter.




Remember, if you please, to let your suppliers know you read Nip Impressions!







---
 Related Articles:
---