[Adv.] Independent Consultants
Published: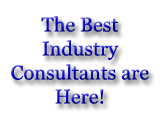 We want to use this space this week to hightlight the independent consultants that support us. This is a fine group of experienced professionals with a multitude of great experiences and expertise. Please click on the link above or "more" below to see what they can bring to your business. I have personally known each of them for some time and highly recommend them.

Jim

Riddles by Travis:

An oppressive African political regime (or its supporters) blew up a newspaper's offices after the paper printed a serialized version of book that is often read by children and revolves around non-human characters. The only change was to put horn-rimmed glasses on an accompanying illustration of a key character, a pig with an historical name. Name the book and name the country.

You can find the answer by starting here.


Comment