Comments on "Change"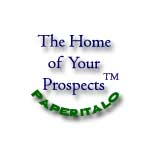 "A challenge"

Please see the "What do you think?" department for other comments on "Change"

***

Just getting to my e-mail backlog after a weekend of relative downtime... I like the new format. Yes, will take some adjustment time......but as you say, it always does. My personal problem with change, as you have likely (I am sure) noticed, is the time it takes for me to adjust and in some cases to accept it. I constantly work on changing that, too.

Bill Fuller
Federal Way, Washington
USA

###

Have a comment? Send your email to jthompson@taii.com. Unless you tell us otherwise, we will assume we can use your name if we publish your letter.




Remember, if you please, to let your suppliers know you read Nip Impressions!







---
 Related Articles:
---