[Adv.] AMEC
Published: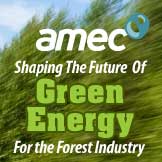 AMEC is a well recognized name with many worldwide projects in the pulp and paper industry, we are proud to have them supporting our efforts here. Please support them. Just click on "More" below to learn more about their capabilities

Jim






Riddles by Travis:

Researchers recently found that something makes humans more attractive to mosquitoes, with possible application to malaria outbreaks in Burkina Faso. What is it?

You can find the answer by starting here.


Comment