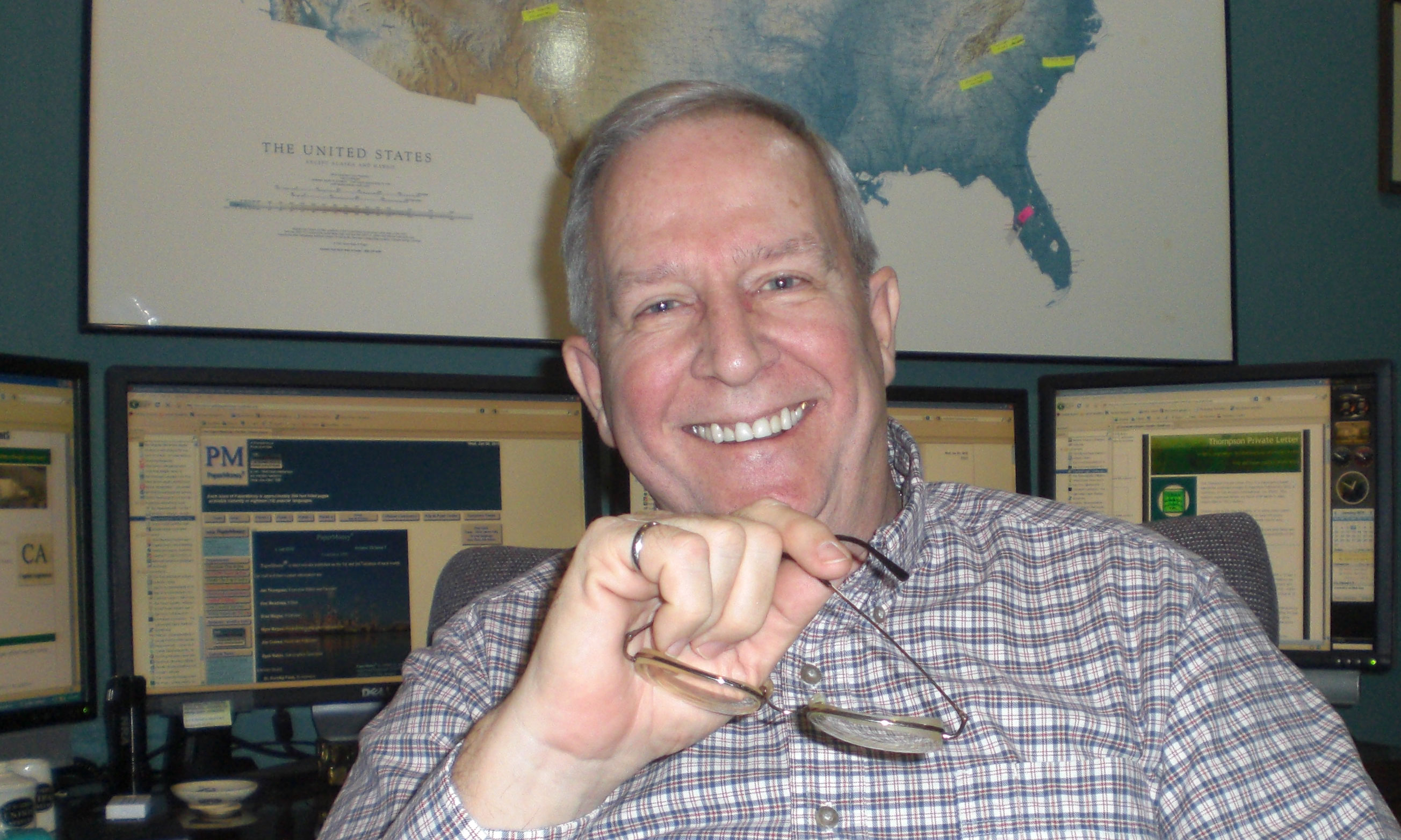 Week of 5 Apr 10

Click here, then click "Trans lator" in top navigation bar for other languages.



One of our faithful readers recently sent me a graphic from a presentation by a famous consulting firm. This graphic showed the number of pulp and paper graduates with either a Bachelor of Science or Master of Science degree each year.

Highlights:

China tops the list with 1,205, over half the total
Europe has 625
Russia and the US are nearly equal, with 165 and 176, respectively
Canada graduates 54
Thailand has three times the graduates of New Zealand and Australia combined
South Africa beats Brazil

If one reads the pulp and paper headlines around the world (PaperMoney is a very good place to do this!), one can easily conclude countries moving from third world to second world to first world eagerly embrace the pulp and paper industry and its growth. First world countries treat the pulp and paper industry with an attitude that ranges from grudging acceptance to downright hostility. A similar attitude prevails in second world countries: On Saturday, 27 March 2010, there was a protest in St. Petersburg, Russia concerning the decision to restart the paper mill on the shores of Lake Baikal in Siberia.

In general, one can say that protests against our industry are global, a positive attitude towards our industry is local. In other words, if people in a local economy make their living from pulp and paper, they are highly in favor of keeping it in their communities. It is outsiders not dependent on a specific mill that want to shut it, and all mills, down (note the Russian protest--it was not at the mill site).

Countries with a mature pulp and paper industry face challenges on many levels. Your humble correspondent has opined for over two decades that our answers to those challenges have been, to put it mildly, bone headed.

The mature pulp and paper industry needs a new approach and new leadership if it is going to serve the consuming public in a beneficial way. This involves a multistep process followed in this sequence:

1. Determine what the consuming and political public wants from us in terms of products and industrial responsibility.
2. Act on #1 by building greenfield mills that meet these needs. These greenfield mills need to be in locations that make sense logistically from a final market, raw material, energy, and availability of trainable personnel points of view. This may, in some cases, be literally "across the street" from an existing mill, but this will only be because it makes sense on all the logistic points, not just labor.
3. Execute, execute, execute. We have learned through our mistakes that ignoring the public and the environmental advocates is a path to disaster. Once we build a new mill, we have to allocate resources to keep all the interested public informed and enthusiastic about our presence in their neighborhood. This is a never ending job and it is very important.
4. Only when we have a vibrant industry in first world countries can we attract volumes of young talent in first world countries to go to our schools and build a vibrant future business. No one, except those on the museum curator training path, wants to talk about an industry that focuses on the "good old days."

Bottom line--we have to stop depending on government subsidies to breath artificial life into dead mills (in fact, I think I'll start calling these zombie mills). This is a path to nowhere. But you have heard me say this many times before.

I am spending some time this spring getting my CPR (Cardio Pulmonary Resuscitation) and other first aid skills up to date. When was the last time you did so?

Be safe and we will talk next week.