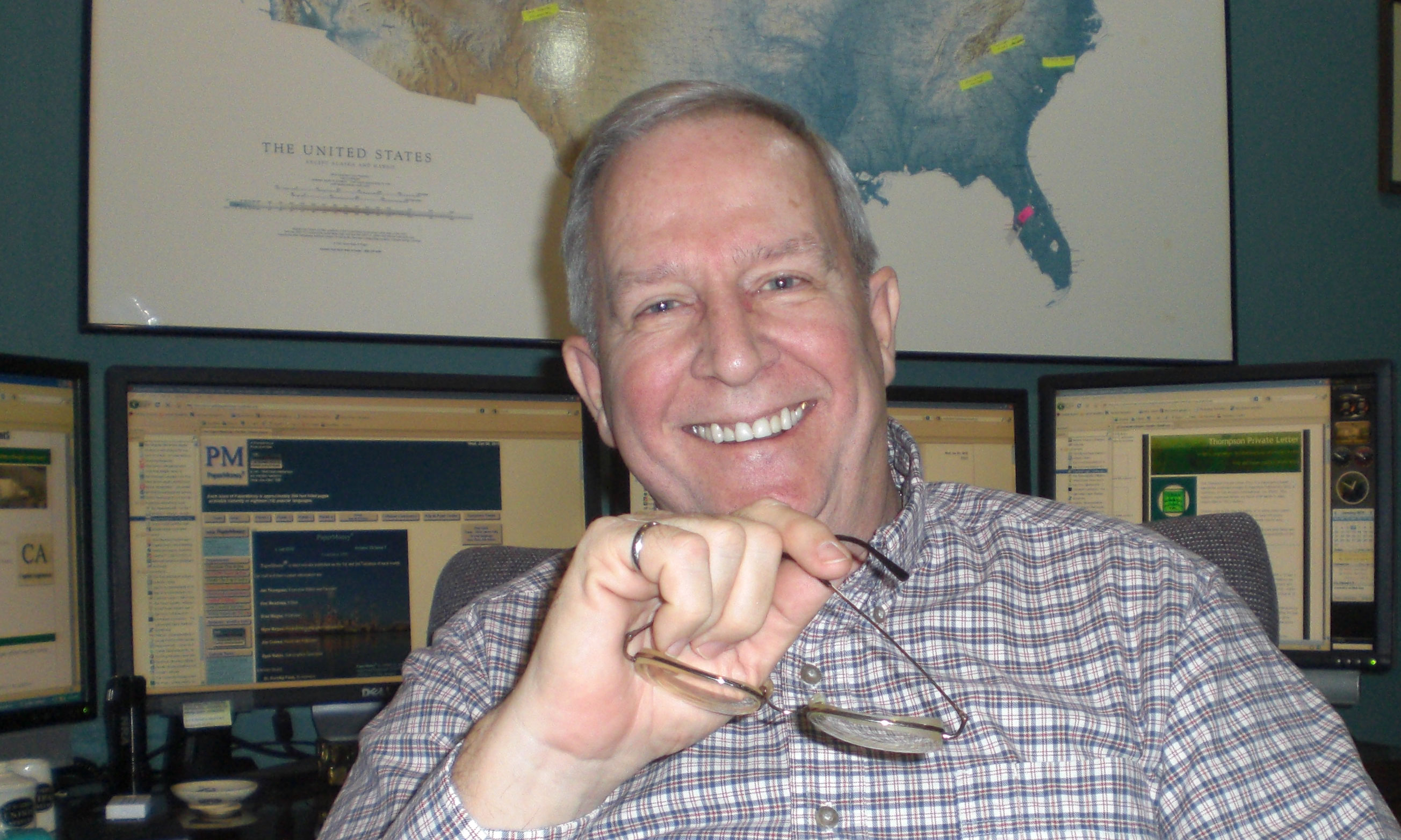 Week of 15 Mar 10

Click here, then click "Trans lator" in top navigation bar for other languages.



We can now put a date on the beginning of the final gasps of the use of paper for communications purposes. It was the last week of February/first week of March 2010.

Here are the events I noticed in this time frame:

White Birch filed for bankruptcy. We now have the number 1 and number 2 producers of newsprint in North America in bankruptcy. This includes the most efficient, productive and best logistically located (for its prime markets) newsprint mill in the world: the one in Dublin, Georgia, USA.

The US Postal Service seriously put forward the idea of eliminating Saturday delivery after a 26% drop in mail volume in 2009. There was a time, in major cities, where mail was delivered twice per day.

At the same time, The Economist magazine's February 27th issue noted that Google now processes 1 Petabyte of data per hour. In 5 hours, Google processes as much data as all the mail delivered by the aforementioned US Postal Service in one year, according to the same article.

Rick Perry, the current Governor of Texas won what was, six months ago, considered a tight re-nomination primary against Kay Bailey Hutchinson on Tuesday March 2nd. Mr. Perry did not use any mailings or yard signs--it was the first major all electronic campaign and the savings in paper and postage were duly noted by many political pundits.

Amazon is now directly advertising the Kindle electronic reader as a device for saving trees (click here).

So we move on. But what do we do? Of course we concentrate on packaging, tissue and cellulose-based chemicals. Those who want a future in using paper for communications purposes (other than the printing on packaging) are going to necessarily need to be very clever in order to thrive.

It can be noted that the communications paper demise is related to information that travels long distances quickly and is quickly obsolete. There are some communications grades, such as copier and personal printer paper, which do not travel long distances and yet are disposable--these will survive for a long time in some form. So will printed books, guides and other such items, although they will certainly experience a long term decline.

In the past, some of you have wanted to rant, rave, and/or be sorrowful over the decline in the printed word printed on paper. You can, of course, choose to behave this way. However, it doesn't change the facts and it does not move our industry forward. I would suggest a better and more positive approach is to support our pulp and paper schools and research centers around the world. Bright young people, unencumbered by personal memories, can think of more ways to use paper, perhaps some of them even involving the printed word, easier than any of us with craniums full of past experiences. Our hope is in the future and in encouraging bright young people to join our industry.

In the meantime, of course, we must be safe. No matter your role, no matter your place, make safety your first priority.

Be safe and we will talk next week.