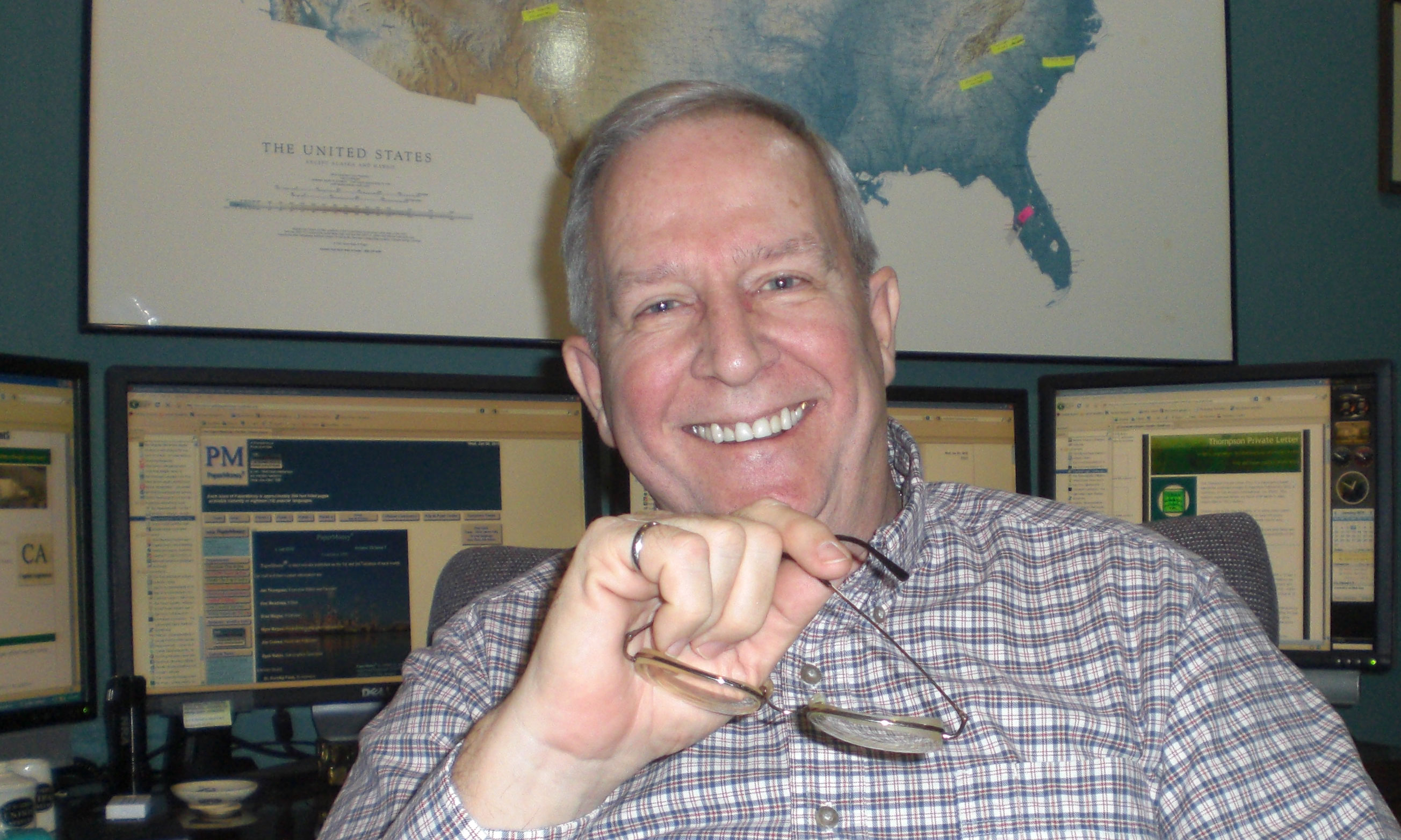 Week of 1 Mar 10

Click here, then click "Trans lator" in top navigation bar for other languages.



I think a dismal view of the status and prospects for the world wide pulp and paper industry is an age related phenomenon. Let me explain.

I am old enough to remember when nails came in wooden kegs. You went to the hardware store and used a tiny rake-like device to scoop nails out of kegs and put them in small paper sacks, which you then weighed.

Let's imagine you are a senior member of the Weyerhaeuser family, active in the business in the late 1940's, early 1950's. You have several sawmills that are making good money, staying full on orders, making slat material for coopers that make nail kegs (this is all imagination, I have no idea what really happened). At the sawmill level, managers are worried, for they hear corrugated boxes may take over the nail container business. Yet, at the top, not so much worry. Why? Because you, Mr. Weyerhaeuser, have seen the future and are building linerboard and medium paperboard mills. One business goes away, but a better one arrives. And for a while, the paper and paperboard sides both profited, for now you scooped nails out of corrugated boxes into paper sacks, just like you did with the old kegs. Ultimately, paperboard packaged boxes delivered nails to the hobbyist and do-it yourselfer in small packages. In the end, the only person really losing business was the tiny rake manufacturer.

Now, as probably always, we tend to cluster with our age group. Those of us getting older talk to older people like ourselves. Each generation tends to talk mostly to their generation, unless one happens to be an academic.

As we get older, we have more experience, that is we remember the way things used to be. For instance, I remember, when I was a small boy, the Metropolitan Life Insurance agent stopped by the house one afternoon a month to collect $3.00 for my dad's "big" life insurance policy of $5,000. In the summer, I would give his dog a drink of water (his dog ran alongside his car) while he stood on the front steps and wrote my mother a receipt. Seems quaint now, but that is the way it was. Since then we have progressed through mailed statements to today's online transaction activity. All of this took place in a short fifty years.

So, a dismal view of today's pulp and paper industry, I suggest, involves three factors:

1.Your age and experience in the industry. The older you are, the more likely you are to remember things "the way they were" and see past changes as negative.

2. Who you talk to. If you only talk to people of similar age and experience as yourself, you will reinforce each other's viewpoints. If you are older, talk to younger people in the business and you will find they are as enthused as you were at their age (and you will wonder why they can be so enthused). If you are younger, grab some experience from your elders, but don't be bitten by any negativity they have. Trust me, you will develop your own in time.

3. Lack of imagination. We cannot see what is coming and so we think, because what we knew is coming to an end, the future is bleak. As a child, it never occurred to me the personal premium collection would be replaced by an envelope which would be replaced by an electronic transaction.

I believe the uses for cellulose from trees has barely been tapped. I suspect there are great applications for cellulose in paper and other products we have not begun to imagine. We are as clueless as 1880's beach visitors were to the idea that the sand beneath their feet would someday result in a portable communications device carried around by their great grandchildren allowing them to talk instantly to people anywhere on earth for the price of a couple hours' wages each month.

This doesn't mean that in the present we won't have great arguments about potential uses for cellulose--we will and do. But that is part of the process of getting it right.

Our survey this week is simple, we are asking if you view the future of the pulp and paper optimistically or pessimistically. We are also asking you to volunteer your age.
Click Here to take survey

Safety training and first aid response is an optimistic endeavor, for the underlying messages are these: 1. We can prevent accidents. and 2. If we have an accident anyway, we can promptly put the casualty on the road to good health.

Be safe and we will talk next week.