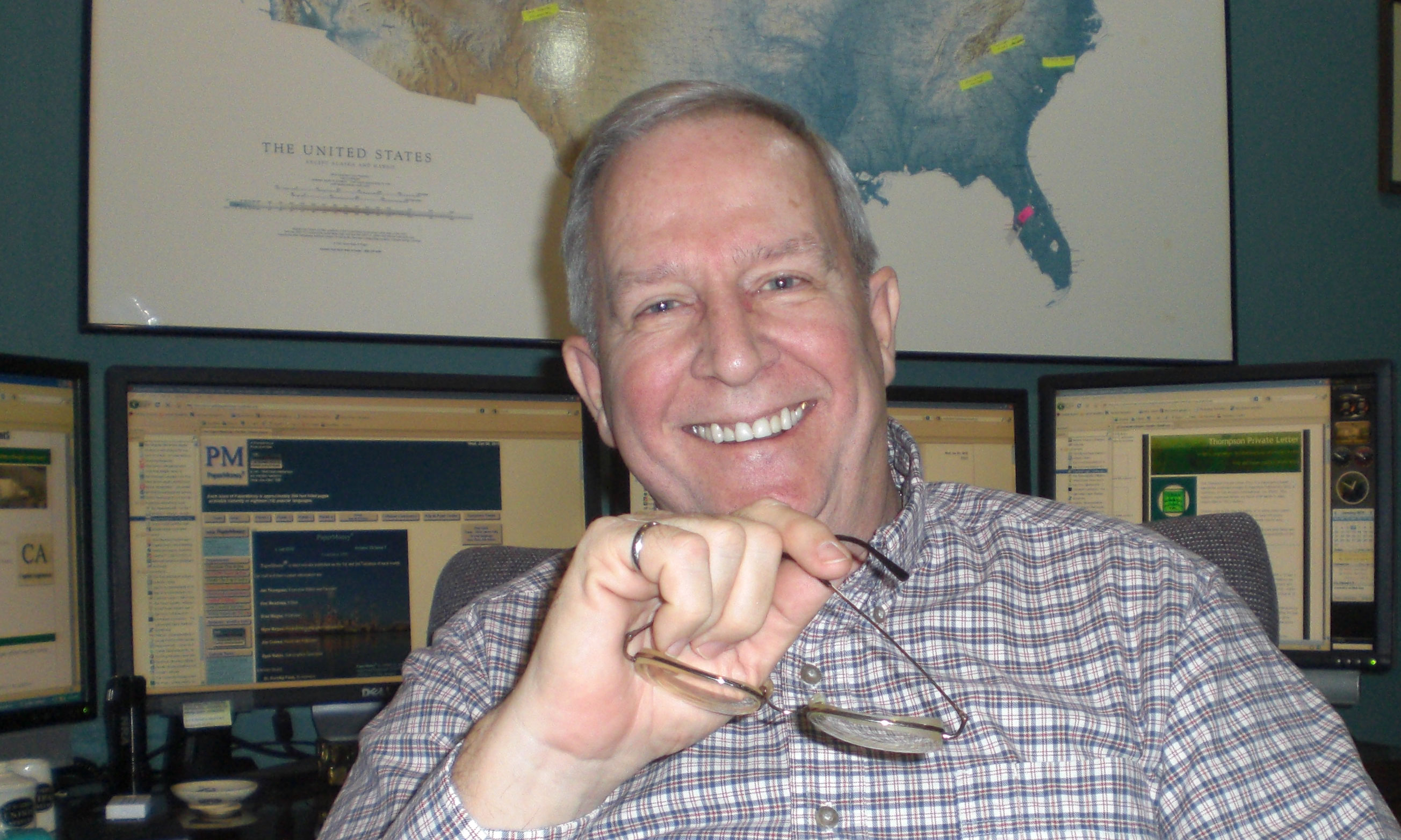 Week of 22 Feb 10

Click here, then click "Trans lator" in top navigation bar for other languages.



My opening comment last week that I had turned down an assignment in the north woods to study repurposing an old newsprint mill elicited a letter from an academic expressing disappointment in my fatalistic attitude. I am not going to publicize the writer's name and you will not find their letter below. Rather, I think it important enough to take an entire column to further explain my point of view on these old, worn out mills, often logistically challenged, that governments and others continue to attempt to save.

I'll boldly start with saying I personally think it is unethical, if not immoral, to attempt to save a mill making grades in rapid decline, especially if that mill is far off the beaten path and has obsolete equipment. Of course, the most obsolete aspect of a paper machine, the one above all others, is machine width. If the machine or machines do not match up with modern printing or converting equipment it is almost a lost cause (except in the special case of medium [fluting] machines employing a skiver).

As further background, before I back up the bold statements made at the beginning of the previous paragraph, let me say I have been up close and personal on about USD 5 billion in investment decisions in the pulp and paper industry in the past 15 - 20 years. These were not big decisions--average size was about USD 100 million. I have tromped through all the money center banks in New York and elsewhere that make these kinds of loans (some of the banks are no longer in business). Many of these were decisions to invest, others were decisions to pull the plug and push a mill into bankruptcy. Makes no difference--the questions are the same no matter which way you are going. These questions are:

1. Markets--are they growing or declining?
2. Raw materials--are supplies stable at long term reasonable prices?
3. The assets in between the raw materials and the markets (including the people)--are they first class, i.e., best in class? If not what will it take to get them there?

I can categorically say I have never seen, again, in around 50 transactions, new money follow old into a declining market. So, unless you are prepared to invest your own money, there is no way you are going to fund a restart of most old machines. In reality, the only person I ever knew in our industry that invested his own money was Daniel K. Ludwig, an elderly gentlemen with about USD 10 billion, which he sunk into Jari in the Amazon Jungle. He obviously believed the old adage, "you can't take it with you."

I have also never heard an investor ask, "Can you employ more people in this project?" Most probably they are going to remark to the contrary, "Why does it take so many people to operate this mill?"

So, the first reality is to understand with an obsolete mill in a logistically poor area, you are not likely to find serious investors. Granted, there are clever "investors" that figure out ways to take government money and make a pretense of investing in an old mill. Most of these shysters* have figured out how to take the government money, make a false effort at restarting the mill while shoveling most of the government largess into a corporate instrument that no one can touch but them. I am closely watching several of these situations right now, surprised in some cases they have not collapsed already.

What really concerns me, though, is the families with children in these towns where the shut down mills are located. This is where the unethical and immoral behavior abounds: how these innocent people are treated. It is easy for a consultant or an academic to come sailing into one of these places, wave their arms, collect a fee and go back from whence they came. No disruption for them. But take the case of a 30 - 35 year old mill worker. I don't care if they are a professional or an hourly worker with three generations of heritage in the mill. Here is what unfolds for them.

They have children in grade school. Some shyster comes along with a grandiose program to restart the mill. They are going to hire fewer employees, at a lower wage, "but we all need to make sacrifices if we are going to see this thing through," they say as they roar off in their BMW to a meeting with government officials. So, the young family believes the story, because they have no experience with these sorts of things. They stick it out, scrimping and having faith because they want to stay in that little town. Poof! In about three or four years the mill is down again. Now the kids are starting high school, involved in school activities, and don't want to move. Mom and dad get marginal jobs so the kids don't have to be moved during high school. College savings plans go by the wayside. At least two generations' careers have been destroyed. All because this family had faith in some rascapalian* that came to town and sold them a dream. Earlier, they could have moved on and readjusted, but now it is too late.

This is unethical and immoral. It has happened far too often in our industry. I will call it out and try to stop it as long as I can write. It is a crime to take the dreams and careers of these young families and destroy their lives.

So don't even begin to insinuate I am fatalistic about these old mills. I love old technology. The problem is no one, other than a few historical technology museum ticket takers, can make money from old technology. Yet the desire is so strong to keep things going that innocent people will let a pied piper lead them down a path that will shortly have a bad ending. How many careers have been marginalized this way is uncountable, but every time I think of it, it makes me angry.

For our weekly poll, we are asking what grades of paper or paperboard do you think will decline to insignificance in the next ten years? Click Here to take survey

But right now, whether you are working or not, it is most important that you stay safe. Especially if you are not working at the moment, you are not having the benefit of those monthly safety meetings. Have one with your family, if no one else is available. You cannot have a future if you are not safe.

Be safe and we will talk next week.

*These colorful terms are in no way to be construed as a reference to the correspondent that initiated my thoughts on this column; I don't directly know this person and assume they are a fine, upstanding member of their profession. There is a certain class of developer/investor of which I am thinking here, a type I have encountered a number of times and don't care to encounter again. Learning my lesson, I have not dealt with these sorts of characters for nearly ten years now, but the breed seems to continue to grow.